Meet the Selection Committee
The panel that will be reviewing the project proposals.
---
Prof. Dr. Gilberto Câmara is a Brazilian researcher in Geoinformatics, GIScience, Spatial Analysis, and Land Use Modelling, who works at Brazil's National Institute for Space Research (INPE). Gilberto was also Director of the Secretariat of the Group on Earth Observations (GEO), for the period July 2018 to June 2021. He is internationally recognized for promoting geospatial data and for setting up an efficient satellite monitoring of the Brazilian Amazon rainforest.
Gilberto was also INPE's Director General from December 2005 to May 2012. Under his guidance, INPE's team achieved big advances in land change monitoring using remote sensing, leading to a major decrease in deforestation in Amazonia. As recognition for his work, he has been awarded the William T. Pecora award from NASA and USGS for "leadership to the broad and open access to remote sensing data".

Louise Bellemère is a satellite imagery expert at Airbus Defence & Space acting at the nexus point for Airbus Foundation's partners, helping them to access and use satellite imagery in support of their humanitarian activities or environment-related projects. Louise has over years of experience in defining, and promoting satellite imagery strategies in order to optimise and advocate the Airbus satellite imagery catalogue.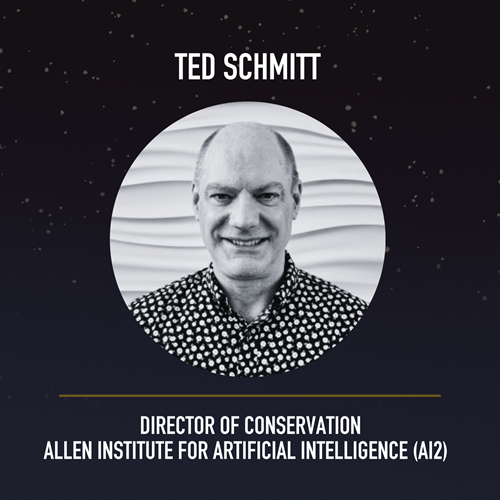 Ted Schmitt is the Director of Conservation at the Allen Institute for Artificial Intelligence (AI2) where he leads the Skylight program. For over 15 years, Ted has led efforts to bring fit-for-purpose technology solutions to a range of terrestrial and marine conservation issues. He has worked extensively in Africa with field organizations applying technology to secure and manage protected areas. He founded and led the EarthRanger program, which is now used in over 300 national parks, reserves, and protected areas around the world.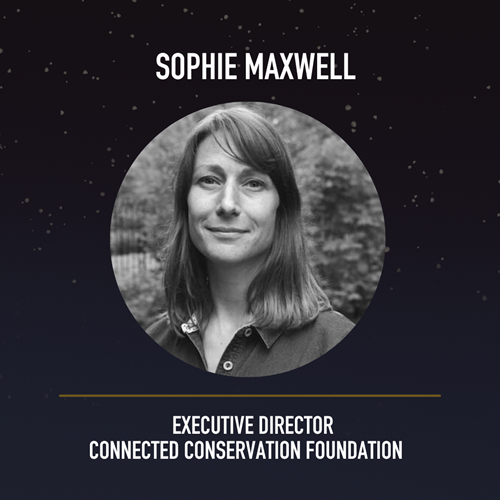 For 8 years, Sophie has led the co-development of a range of conservation technology solutions, including the use of AI, IoT, and high-resolution Satellite data to monitor and protect species; forging collaborations across conservation, corporations, government, and communities. Today, Sophie oversees Connected Conservation's technology projects in nine protected areas, working closely with field partners in Kenya, Zambia and South Africa. Prior, she headed up the Zoological Society of London's Conservation Technology Lab, partnering with Google, National Geographic, and the UK and US governments, to advance ZSL's Instant Wild, AI solutions for Species Detection and Instant Detect, (an anti-poaching technology).  Sophie was part of the steering committee that founded WILDLABS.NET and has run several conservation technology awards.

Apply for the Satellites for Biodiversity Award here.